OIL SPILL DISPERSANT Philippines
OIL SPILL DISPERSANT Philippinesis a heavy-duty biodegradable oil Dispersant and solubizer. It is especially useful in cleaning up heavy oil and oil waste products from dock areas, harbors, decks, ships, bilges and sumps. OIL SPILL DISPERSANT Philippines greatly reduces the risk of fire and water pollution.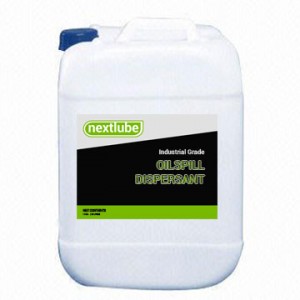 APPLICATIONS:
OIL SPILL DISPERSANT Philippinesis used by marinas, dry-docks, coastal refineries, off shore oil rigs, shipping and industrial field.
TYPICAL PROPERTIES:
PROPERTY

SPECIFICATIONS

Specific Gravity @ 15.6ºC
0.77 – 0.79
Color, Appearance
Colorless
Odor
Characteristic Non-residual
Distillation Range (deg C)

BP

50% BP

DP

154

168

186

Flash Point, ºC
40.5
ADVANTAGES:
OILSPILL DISPERSANT works fast when sprayed over an oil spillage. It immediately penetrates, dissolves and emulsifies the oil. Fire hazards and pollution are quickly eliminated.
OILSPILL DISPERSANT is non-corrosive. It is safe on Zinc, admiralty metals and aluminum.
OILSPILL DISPERSANT is non-flammable.
OILSPILL DISPERSANT is non-toxic.
DIRECTIONS:
Apply on a 1:20 ratio. Spray OILSPILL DISPERSANT PhilippinesT into the surface to be treated. Allow ample time for the oil to disperse. Repeat application if necessary.
CONDITIONS ON SALE:
Seller warrants that the product conforms to its chemical description and is reasonably fit for the purpose stated on the product literature when used in accordance with the direction under normal conditions of use. However, as a manufacturer is unable to control its subsequent handling or use, this product is sold on the express condition that neither the manufacturer nor the distributor is under any liability for any loss or damage that may arise through such handling or use.
We Supply Industrial cleaning chemicals and lubricants   for  Business industries in the Philippines such as Manufacturing Companies, Construction Companies , Hotels, Resort, Building and Mall Establishments, Semicons, Shipping, Industrial Services Contractors, and Industrial Companies.
We offer high quality cleaning, degreasing and protecting solutions that remove and reduce the toughest soil such as scale deposit, rust, carbon, acid rain, heavy crude and resin.