Drain Clog Remover
Drain Clog Remover is a heavy duty, highly concentrated liquid designed for removing clogs as well as maintaining free-flowing drains. It dissolves and liquefies grease, cloth, hair, cigarette filters, paper, peel, sanitary napkins and other organic matters.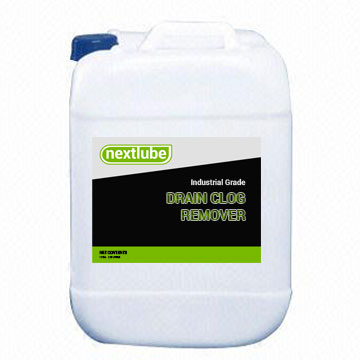 We offer high quality cleaning, degreasing and protecting solutions that remove and reduce the toughest soil such as scale deposit, rust, carbon, acid rain, heavy crude and resin.
Next Lubricant has wide and varied products that are categorized on surface cleaner, mechanical cleaner and electrical cleaner. All of these products have been formulated for industrial cleaning that best matches with different machinery and equipment for your company.