Descaler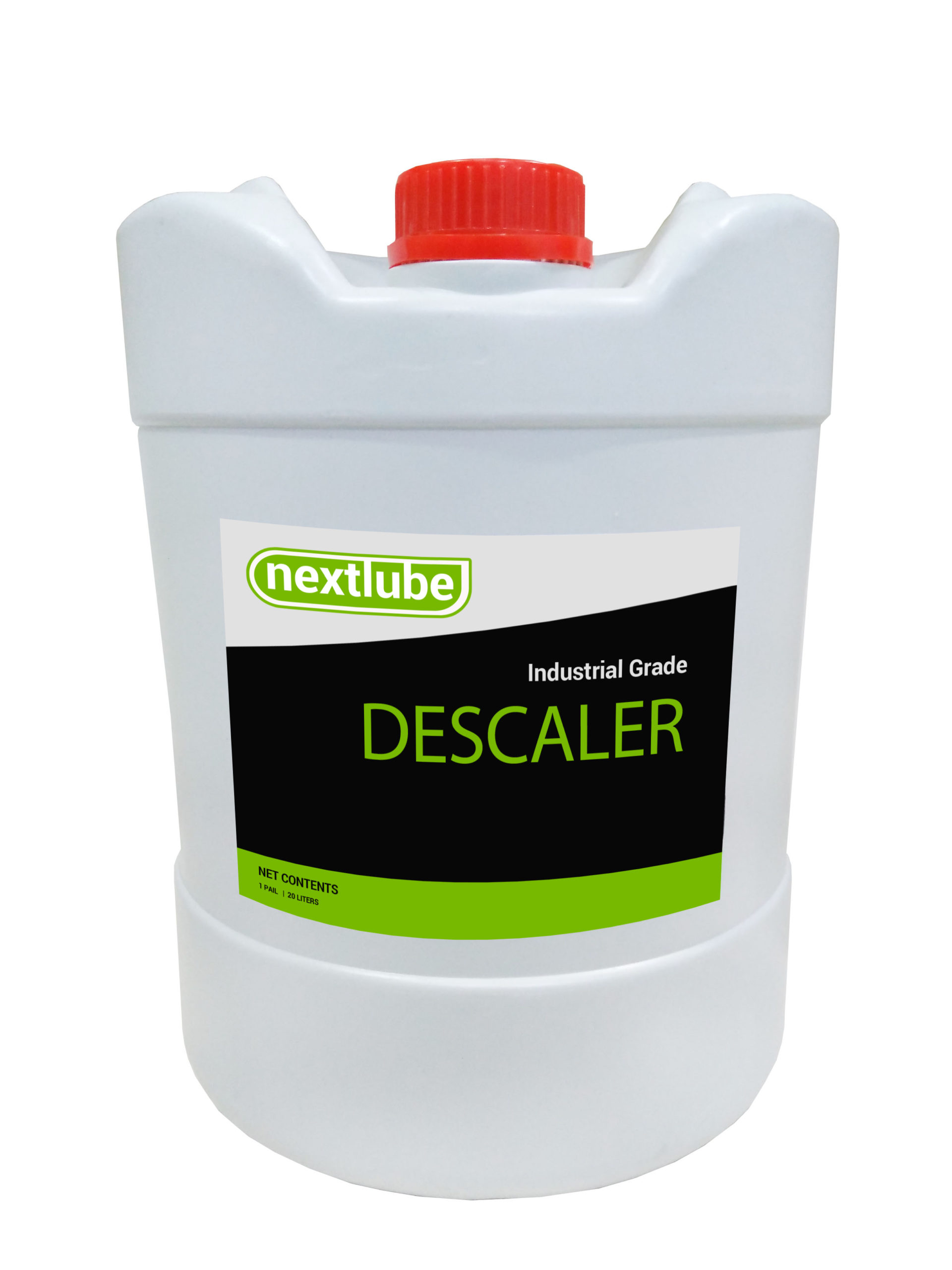 Descaler is a unique combination of surfactants, penetrants and dispersants designed to achieve an effective system for treating scales, corrosion, and deposit. It contains inhibited acid.
ADVANTAGES:
Descaler effectively penetrates slime deposits, permitting the anti-microbial component to function efficiently. The low foaming action of Descaler facilitates slime penetration.
Descaler function as a dispersant which keeps inorganic and organic pollutants in liquid form to minimize deposition on equipment and heat exchanger surfaces.
Industrial Descaler promotes system cleanliness, increasing heat transfer and minimizing under deposit corrosion.
DIRECTIONS:
HEAT EXCHANGERS -Dilute Descaler at a concentration of 5 – 15 % by volume. Circulate the cleaning agent at room temperature from 2-4 hours depending upon the thickness of the scales, then drain and rinse with fresh water. Neutralize with NTRA A1DN, then rinse well.
CONDITIONS ON SALE:
Seller warrants that the product conforms to its chemical description and is reasonably fit for the purpose stated on the product literature when used in accordance with the direction under normal conditions of use. However, as a manufacturer is unable to control its subsequent handling or use, this product is sold on the
We Supply Industrial cleaning chemicals and lubricants   for  Business industries in the Philippines such as Manufacturing Companies, Construction Companies , Hotels, Resort, Building and Mall Establishments, Semicons, Shipping, Industrial Services Contractors, and Industrial Companies.
We offer high quality cleaning, degreasing and protecting solutions that remove and reduce the toughest soil such as scale deposit, rust, carbon, acid rain, heavy crude and resin.
Next Lubricant has wide and varied products that are categorized on surface cleaner, mechanical cleaner and electrical cleaner. All of these products have been formulated for industrial cleaning that best matches with different machinery and equipment for your company.